Built on Epic's Unreal Engine 4, e-VisualSoft's New Dawn is a new survival simulator centered around indigenous cultures during the age of pirates. Players will various weapons, crafting tools, shelter and cultural themes to engage in based on that era, along with wildlife to hunt and weather to survive.
The game recently made its way onto IndieDB where the feedback for the new title has been quite positive. The developers mentioned that they have plans on taking New Dawn to Kickstarter to gather up additional crowdsourced funds to help speed development along.
To give you an idea of what they have so far, a three minute pre-alpha video was released that you can check out below.
The trailer focuses mostly on the environments… the lush green foliage, the physics-based trees and greenery, as well as the dynamic ambient shadows and lighting that help shape the visual mood of the game. It's very reminiscent of the Far Cry games.
We get to see and hear the animals in the distance, birds chirping from the treetops and features like god-rays and canopy lighting based on global illumination.
You can check out some screenshots below from IndieDB that give you more of a look at the wildlife and characters.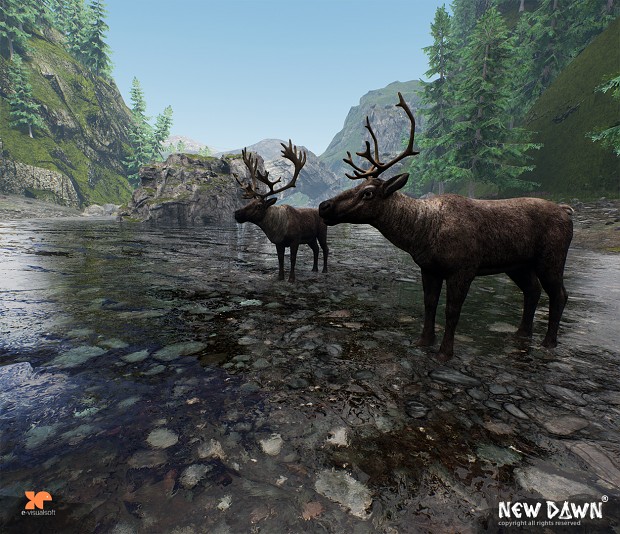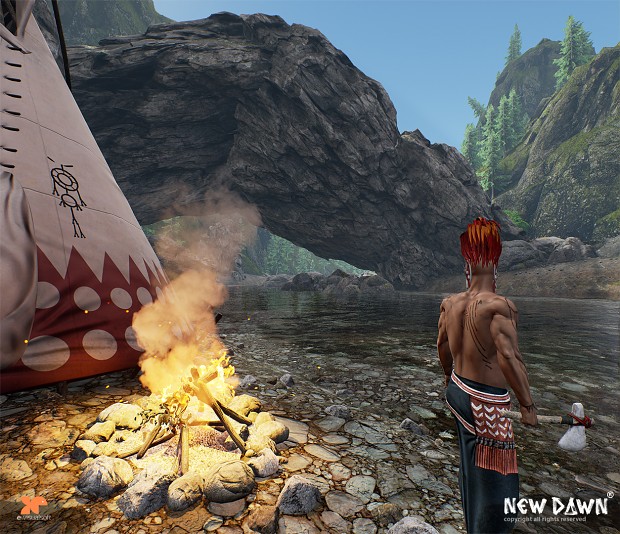 They also have images of the weapons and tools that players will use to craft teepees and shelter, as well as clothing items and weapons.
There's a bit of a Native Indian and Aztecan theme to the characters, which is really cool because maybe we'll get to see some of their culture represented thoroughly throughout the game. There's also a concept photo of what looks like Spaniards making their way ashore, with flintlock pistols and sabers… so expect some culture clashing to take place in New Dawn!
New Dawn seems like it could be an interesting game if it's handled right proper. The age of sail is a rarely used theme outside of some pirate and naval simulation games sprinkled throughout the marketplace, but it's cool to see that particular theme make its way into the survival simulation sub-genre.
You can keep an eye on the progress of New Dawn by visiting the official website.