Elizabeth Banks is directing and producing a reboot of Charlie's Angels due for release on September 27th, 2019 next year.
According to The Hollywood Reporter, the film is aiming to be a diverse and "empowered" take on the classic 1970s version of the TV show, and will obviously diverge from the campy and sexy reboot from McG back in the early 2000s starring Cameron Diaz, Drew Barrymore, and Lucy Liu.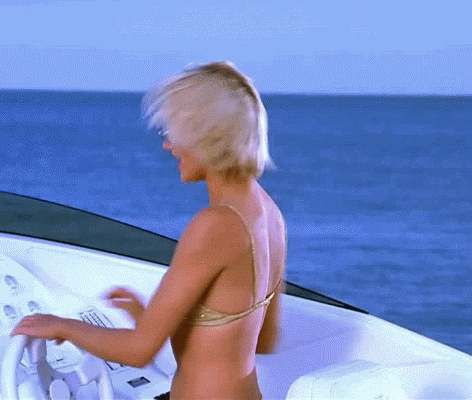 The film will star Naomi Scott, Kristen Stewart and Ella Balinska in the lead roles as Charles Townsend's "Angels". They will be just one of many teams under the agency's umbrella, which will now be depicted as a global intelligence outfit with multiple teams stationed around the world.
Elizabeth Banks – with directing credits that include Pitch Perfect 2 and AIDS: We Did It! – will be helming the project and starring in the film. Banks will be taking on the role of Bosley, which has typically been played by men. Banks will essentially be replacing the role that Bill Murray occupied in the 2000 rendition of Charlie's Angels and the role that Bernie Mac fulfilled in the 2003 follow-up, Charlie's Angels: Full Throttle.
According to the director, she stated that they're attempting to introduce a new "modern" take on the female "empowered" franchise…
"Charlie's Angels, for me, is one of the original brands to celebrate the empowered woman since its debut in the '70s. This film honors the legacy of Charles Townsend and his agency while introducing a new era of modern and global Angels. I couldn't be more excited to work with Kristen, Naomi and Ella to bring this chapter to fans around the world."
Like most other reboots, the film will aim to tap into Hollywood's current obsession with "diversity". It's worked for films like Fast & Furious, where each one makes hundreds of millions of dollars per outing; it didn't work out so well for the 2016 version of Ghostbusters or the 2017 outing of The Dark Tower (among other films).
Charlie's Angels joins other reboots riding on the diversity ticket, though, including Charmed, which is due out this fall on the CW network, and Buffy The Vampire Slayer, which doesn't have a release date yet. As mentioned at the top of the article, the new film is due out in September of 2019.
(Thanks for the news tip Ryan)