The Irregular Corporation and Orbcreation have finally set a release date for the nautical simulation game, Sailaway. The release date for the simulator is set for April 25th, and will be playable on PC through Steam Early Access.
Gaining an absurd amount of traction on this site comes the work of The Irregular Corporation and Orbcreation, Sailaway. The sailing simulator seems to have a lot of people looking forward to its arrival, which has recently surfaced through an update that shows April 25th for Steam Early Access.
The independent publisher based in the UK is said to focus on creating and supporting original games for niche markets and communities, in which case the team seems to have really nailed it due to the amount of gamers searching for Sailaway.
The update and announcement for the release of Sailaway sits below.
"Sailaway now has a release date and will be setting sail into early access on April 25th – that's less than three weeks away!"
Folks who are new to the scene and have no clue as to what this game is about, Sailaway is a nautical simulator that sees players controlling a sailboat out in the vast ocean in all kinds of weather.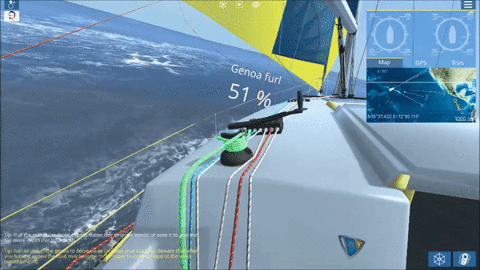 Players will be able to experience and simulate "in-depth" weather, wind and currents. The game also features different settings that lets players learn the game or kick things up a notch where all virtual help is removed.
Gamers who like to play with friends will be able to with multiplayer support. Folks can invite other players to help cross deadly voyages or to take up friendly competition in also sorts of weather.
In my honest opinion the game looks very nice and handles very well from the GIFs shown above, especially to be an indie made game. If the continued support by gamers keeps up at this pace, I think that the devs have a sleeper hit on their hands that may last years to come — especially if mod support and Steam Workshop support follow shortly after its release.
You can learn more about this game by hitting up its Steam Early Access page or sailawaysimulator.com.