A game about building PCs for PC gamers is shaping up to make its debut come March 27th, and there's no better way to promote a release by showing off new content for the game. That's right, PC Building Simulator is ready to release and it was recently announced that GIGABYTE and CRYORIG have joined as official partners.
PC Building Simulator is a game that I'm really looking forward to. Ahead of its release comes the news that GIGABYTE and their array of motherboards and GPUs, along with  CRYORIG with their variety of air coolers and case fans, are going to be present in the PC sim.
Given that folks only have one day before purchasing the game, it has been said by the devs that buyers will gain access to both companies' products at launch.
Starting with CRYORIG, the PC sim will flaunt the R1 Ultimate and H5 Ultimate. But that's not all, the R1 Universal, H5 Universal, M9a/ M9i, H7, H7 Quad Lumi, C1 and C7 will also be at your disposal, opting for optional builds for your virtual PC rig.
As for those who like to ogle at case fans and adore CRYORIG's work, the QF120 – Performance, QF140 – Performance, XT140 and XF140 will make an appearance in-game while offering PC building enthusiasts high performance efficiency and acoustics, too.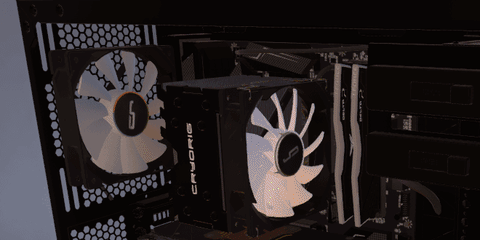 If you aren't into CRYORIG or you like the work of GIGABYTE, the sim will offer you several motherboards to choose from like the GA series, which includes the AB350-Gaming 3, AX370-Gaming 5 & K7 and Gaming 9.
Looking over to the X399 series, folks will have the option of the AORUS Gaming 7 and DESIGNARE EX.
As for the Z370 AORUS motherboard range, the Gaming 7 and Ultra Gaming models will be available, if you want to raise the bar and make your virtual beastly rig that much beefier.
Lastly, GIGABYTE fans will find that the AORUS GeForce GTX series is a thing. The 1080 Ti Xtreme Edition 11G, 1080 Xtreme Edition 8G and 1060 Xtreme Edition 6G will also follow suit. Additionally, other GPUs in the AORUS GeForce GTX group will also be available and include the 1080 Ti 11G and 1060 6G.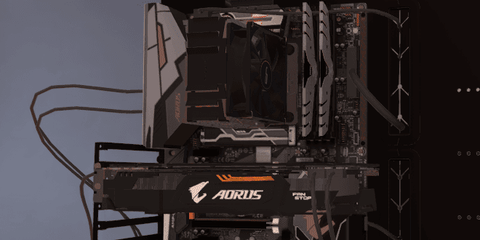 You can learn more about PC Building Simulator by paying pcbuildingsim.com a visit.