If you're coming out of the Caves of Qud feeling slightly overwhelmed then perhaps a Paper Dungeons Crawler is your remedy. This one too rides the roguelike wave in 16-bit fashion, having just left Steam Early Access a few hours ago and citing a unique specialization system as its USP.
The dungeon crawler lets you pick from any of the Warrior, Archer, Priest, Mage or Thief character classes to adhere to and while each offers nine distinct specializations to offer in the vein of single-handed, dual-wield, ranged and rune weapon mastery, Paper Dungeons Crawler doesn't need you stressing over them.
Wanting to master the single-handed weapon spec. for instance simply requires you to brandish that weapon category at your enemies more frequently, while natural talents selectable upon character-rolling provide for faster levelling up of your specs.
Melee, ranged and spell casting is made quickly/easily accessible, the latter of these more so by a runic compass sitting at the center of your UI upon which spells must be drawn to cast. The game's restful nature is continued in its emphasis on sleep and hunger; life and mana refill over turns, but one may choose to grab a nap to speed up the process which in turn consumes food.
Running away from bosses is an option and there's permadeath too, but this can be turned off. The tranquil music/soundscape is enamoring while apart from these, there's up to four biomes of random caves/dungeons populated with many creatures, items and stories to furnish your meticulous inventory with.
All very generic then, it may seem, and perhaps besides the magic system that's said to be especially fun by its band of followers Paper Dungeons Crawler isn't keen on breaking new ground here anyway.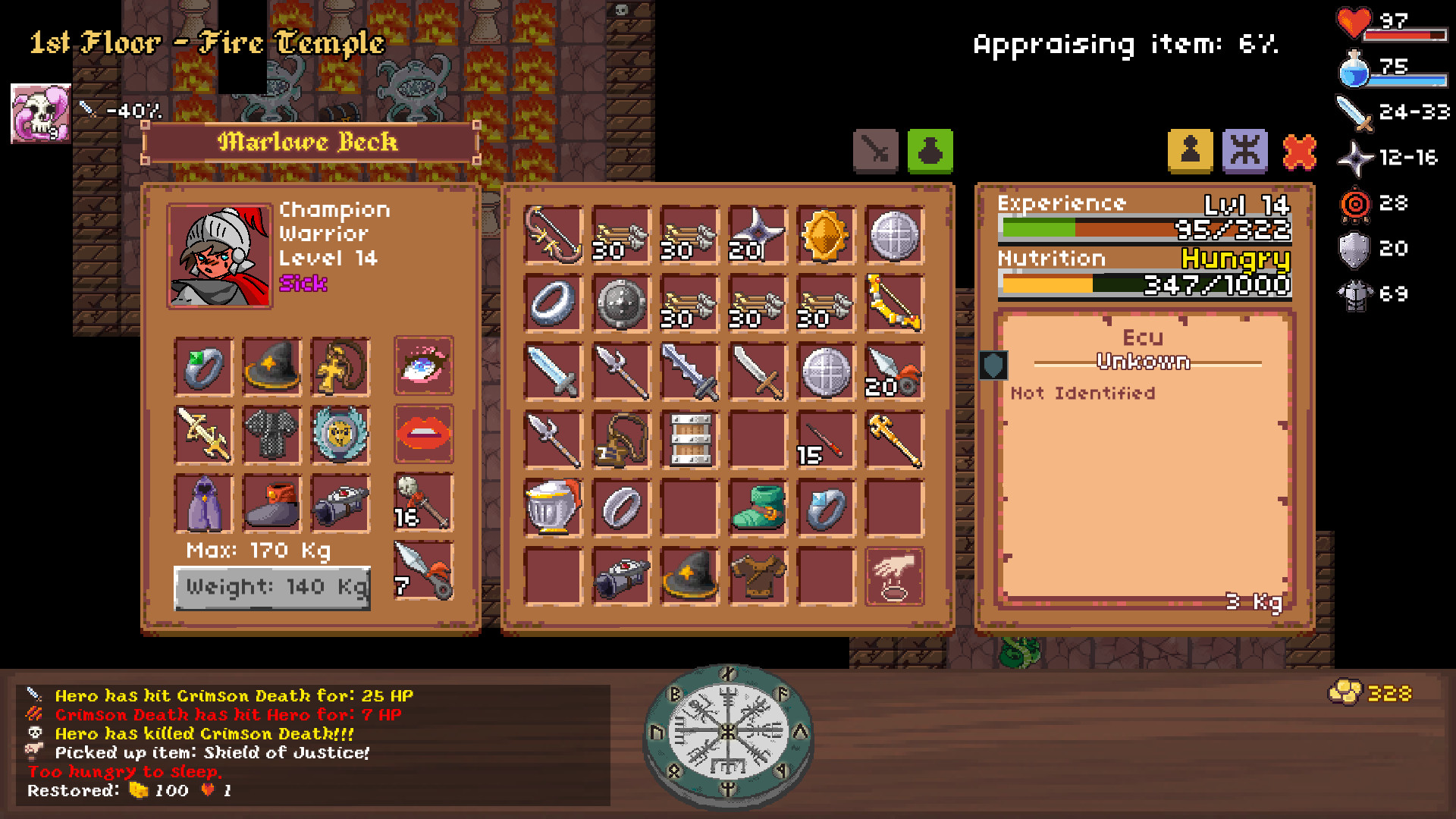 The overall premise of it being four sacred trees housed by the realm of Cyndaria, once responsible for its prosperity but not anymore as each sets about decaying for some obscure reason. You, rogueliker, are next in line to attempt their restoration by finding and planting four sacred seed scattered over the kingdom's expanse.
Now fully on Steam after three months of Early Access bug hunting, game balancing and expanding.